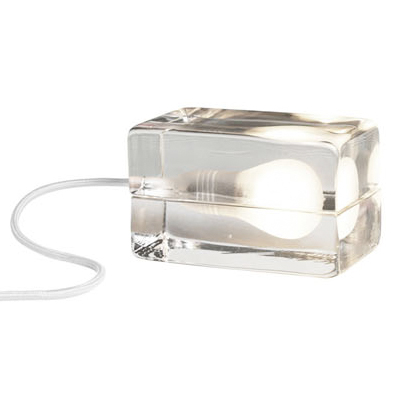 Harri Koskinen Block Lamp
This spectacular table lamp is a classic! The Block Lamp was featured at the New York Museum of Modern Art and London's Victoria and Albert Museum. It has wun numerous awards including the Swedish Design Award and the Design Plus Ambiente Award.
Each part of the block lamp is hand cast and it undergoes an extremely long cooling process to avoid cracking later on if exposed to strong temperature changes. The matt bulb shape is sand-blasted.
http://www.nova68.com